Divas in white pianolacquer available now !

Due to the wish of many customers, we are able to offer the DIVA as well in white piano lacquer now.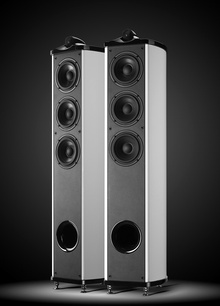 RM600 in black gloss paint and new subwoofer

recently arrived the RM600 in pianolacquer black!
These speaker look reallllllly beautiful :-)
In addition the first new subwoofer arrived. The new sub 10 and the Sub 10D are complete new developments. These subwoofer have a very compact shape, nevertheless they provide a very deep
base level and a powerful bass with a very short reverberation time.