About SWANS

About SWANS

Swans Speaker Systems Inc. Acoustic Technology is one of the world's leading manufacturers of high-quality speaker systems. Some of the best electro-acoustic engineers and technicians are employed by this company. In 1994, one of the most advanced research and development labs was founded in Toronto, Canada which enabled revolutionary and innovative speaker development in the past years. In 1997, the legendary American loudspeaker firm Swans-Speaker-Systems merged with HiVi Research, one of the largest Asian speaker manufacturers.
A joint branch in Monterey Park, California was founded. The internationally-recognized expert in audio technology Frank Hale, former president and founder of Swans, carried over the position of development director for the loudspeaker systems. Besides Frank Hale, known developers including Joe D'Appolito and Vance Dickason (Loudspeaker Design Cookbook), played a major role and were engaged in innovative developments. Swans / HiVi 's own technologies, such as the legendary planar ribbon tweeters, are used worldwide by globally recognized high-end speaker manufacturers. Many well-known speaker brands have their chassis or complete loudspeakers produced or partially developed at Swans / HiVi. As a consequence, over 3 million loudspeaker chassis and about 600,000 complete speakers are produced annually. Of course the entire production cycle is certified under ISO-9002. With massive investments in research and development Swans / HiVi focuses on advanced technologies and manufacturing. The company has one of the world's largest and most modern acoustic testing studios. While developing, measurement systems like MLSSA, B & K, Clio, LMS / LEAP, TEF, etc. are used. The joint-venture with HiVi Research allowed Swans a very cost effective production of high-end speakers. Numerous international awards bear witness to the uncompromising quality of Swans speakers. The product range of Swans / HiVi Research for loudspeaker-chassis and speakers has been known for many years on the North American, European and Asian markets.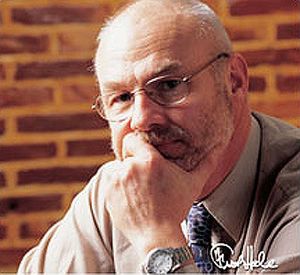 Swans / HiVi has over 300 branches and a dealer network of more than 800 stores. With the enormous success a remarkable growth of the company followed, which allows almost unlimited possibilities for product engineering and product development. This explains the almost unbelievable price-performance ratio of the Swans speakers. HiVi Research founder and president Hong Bo Yao pushes the development of the company with the aim of producing the most audiophile and innovative products with an ever-expanding product line range. So in addition to the high-end and home-cinema speakers, Swans / HiVi offers varying products in the professional sound and multimedia sector as well as electronic components, including mobile-media parts. Because of the CEO's uncompromising high quality standards, Swans / HiVi products and components always provide convincing audiophile performance, so even the most critical listeners will be convinced.
HiVi, Mr.Yao, Hersteller der High End Lautsprecher und Heimkino Lautsprecher
Development of Home-Cinema-/ High-End-Speakes in our sound-absorbing measuring room